My day job is keeping me pretty busy these days so in an effort to give you a taste of what's to come here's a favorite post of mine from my wedding planning blog. The template now is unavailable but so easy to replicate!
Almost 7 months after sending it out, I finally put together a tutorial of my save-the-dates (STD). Unfortunately, most of my guests didn't read them. Many guests still asked me about things I noted in my STD and didn't take advantage of my Hawaiian Airlines Wedding Wings Program. They didn't get the 10% discount and I don't get my first-class upgrade. :( I wonder if they can call and adjust their reservation. Anyway, hope you enjoy this tutorial. Hopefully, I'll have my invitation tutorial up and running this week. Click on the pictures below in order to see the whole image.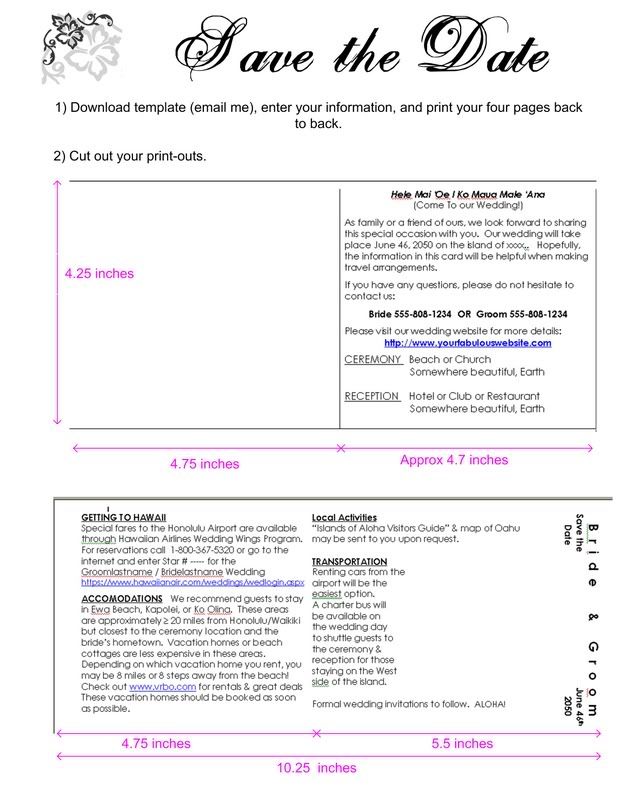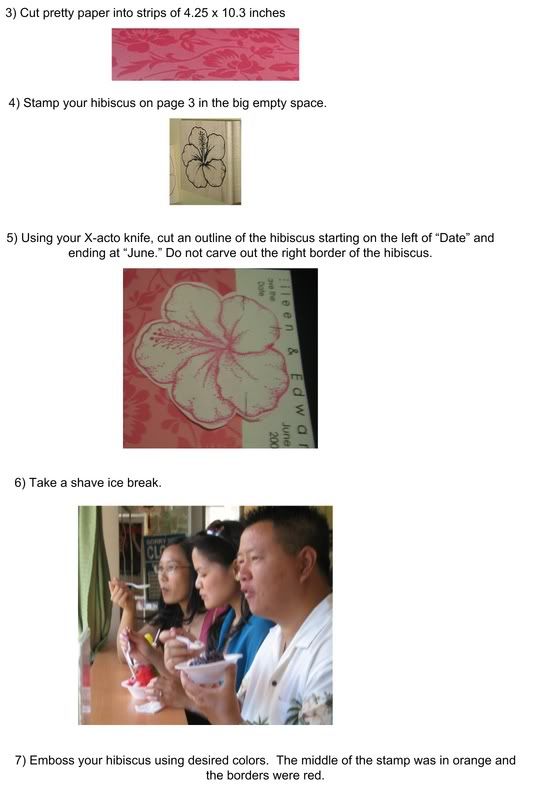 A: Waiola's Shave Ice!